Jurassic World: Dominion Dominates Fandom Wikis - The Loop
Play Sound
Impératrice de Castaire

Reign
29th Germois 1742 - 17th Neigouze 1754
Coronation
21st Rosix 1745
Predecessor

Louise

Successor
--
Affiliation

Dynasty and Family

Spouse

Stéphane IV

Issue
Lukrezia
Florian
Emilia
House
House Fortescue
House Sacrecouronne
Father

Arthur VI

Mother

Guinevere

Born
29th Germois 1720
Died
17th Neigouze 1745
Religion
Cadrielism
Belle (Belle Sophie Fortescue, later Sacrecouronne-Fortescue, 29 Germois 1720 - 17 Neigouze 1754) was Impératrice de Castaire as the wife of Stéphane IV. The couple's happy, though short-lived, marriage produced three children, Lukrezia, Florian and Emilia.
Her legacy includes several educational and social reforms, as Belle and Steve considered themselves as co-ruling monarchs. Her early death at the age of thirty-four "preserved her youth in the memory of posterity". Sacre-Cœur de Lucrécy, an enourmous cathedral, was built by her grieving husband soon after her death to honour the deceased Impératrice. Originally, she is the daughter of the King of Cantoras, Arthur VI and his wife Guinevere.
Apperance
Belle is a 1,70 m/5"7' tall woman with dark hazel brown, waist-length hair often in a put up style and a breast-long plait. Her eyes are darkgreen with golden particles around her irides. She prefers white and golden colours and her formal dresses are mainly made of those two shades. Her formal dress consists of a citrus yellow underdress garnished with light rose flower embroidery and a chestpiece embroidered with golden floral patterns. Her white outer garment features golden tresses lining up the dress as well as golden silk roses at her sleeves. She often wears her imperial tiara, made of darkened platinum, featuring the imperial crosses of Castaire tied together by entwined patterns. Her favourite jewel was a present from Steve, a golden necklace featuring a large cabochon cut emerald. This was a remembrance to a story they experienced in ther childhood, as Belle gave away a similar bracelet to their saviours.
Early Life
Belle was born on 29th Germois 1720 in the royal castle in the Cantorian capital Camelot as the only daughter and first child of King Arthur VI of Cantoras and his wife Queen Guinevere. At the time of her birth, Arthur was king for around 5 years and struggling with the tasks of a ruling monarch. They lived in the royal castle, but during summer, they often traveled to their summer residence, Ascort Manor, located in Ascort. Belle wasn't very close to her brother Fabius, who was born five years earlier, as his character showed some cruel traits. With her mother being a childhood friend of Castairien Impératrice Louise, Belle soon became friends with the Castairien princes, Steve and his younger brother Mitchell. The noble children of Cantoras weren't often seen at the royal court, thus the friendship with the foreign princes was nearly the only she got. Nonetheless, she got to know Alice, the daughter of her mothers lady-in-waiting Eleanor, and this friendship should last for the time before becoming Impératrice.
Education
As common for aristocratic and specially royal children, Belle enjoyed an extraordinary education, especially regarding to literature and poesy. She became an enlightened princess. Furthermore, she got religious instructions from a clergyman of the Cadrielism. Complementary to her lessons was an emphasis on charitable acts, and Belle would often accompany her governess when visiting the houses of the poor and needy. She was encouraged to give out as much as was in her means.
Prince Steve
→ Main article: Steve and Belle
3 months before her 16th birthday, the family Fortescue received invitations to a grand ball in Lucrécys newly arranged gardens (the later grounds for Palais Castaire in honour of Prince Steves 16th birthday, staged on 22nd Germois 1736. Both the prince and the princess cultivated their friendship since they met all those years ago, they wrote many letters and nearly knew everything about the other. As Steve was one of her childhood friends and personally requested her attendance, she accepted the invitation and traveled to the neighbouring Castaire. For sure this wasn't her first visit in the striving nation, her parents spent several summers in Château Favourite, and later she even spent several weeks alone with Steve.
At the ball they spent a wonderful time together, building on former occasions and their close friendship. Belles charming demeanour made Steve to immediately make his choice, desiring to once marry her. As the evening approached its end, both went away from the evening party and walked in a moonlighted night through the gardens of the latter palace, sat down in a pavilion at the pond and watched the stars in the sky. After a long conversation regarding their thoughts of future life, Steve asked Belle to marry him. The young princess was flattered and straightaway agreed, leaning towards the prince and kissing him seemingly endless. Both felt that this promise would change their lives forever.
Grand War Against Cantoras
Though both were partial to each other, their decision brought Steves father, Empereur Nathanaël, to the scene, who for sure respected the Cantorian royalty, but was looking for a casus belli to eventually annex their rich gold deposits in the bordering mountain range. This he found in the relationship of his eldest son and the young princess. His proclamation of war was based on the statement that Belle seducted Steve into the affiance, being an inacceptable dishonour and offence. War was declared on 14th April 1738. Being warned by the Empereurs advisor Alberich, Steve had the chance to evacuate Belle, before his father could arrest her. She fled onto Cantorian lands, hours before the imperial armies trespassed the borders. As there were plenty of secret passages in the mountains, leading even up to Lucrécy, the young couple was able to met several times throughout the course of war.
The most important battle of the war was the Battle of Camelot, were Steve was ordered to attack Camelot, the capital of Cantoras and to captivate the king (and for sure his love). But the small army under Steves command found a heavily fortified citadel and suffered substantial losses. Belle rode a horse to save the remaining imperial soldiers and Steve, while a much bigger imperial army under Nergobert von Bösendorff arrived and started to siege the citadel. Steve helped Belle to disguise in one of the imperial uniforms and brought her back to Lucrécy, where he kept her hidden with the help of his butler Jomes. After many lossy battles, the Armée Impériale was able to defeat the Cantorian knight legions in the battle at Lucrécy Fields in Glacun 1742, which was followed by the surrender of the imprisoned king of Cantoras and the Treaty of Liramond on 5th Venteux 1742.
Marriage and Children
As the war ended, Belle and Steve married at her birthday, Germois 29th 1742. The marriage was a magnificent ceremony in the Église de Fleuviel and was crowned by a beautiful garden festivity at Palais Castaire, whose construction ended just some days before, so the newly married couple were the first ones to live in the recently completed palace.
Their first daughter was born on Recoluit 25th 1743 and was named Lukrezia.
Florian, their first and only son, was born on Poussatre 22nd 1745. The last child, Emilia, came into world on Neigouze 6th 1748.
Impératrice
Coronation
Belle was coronated together with her spouse Steve at 21st Rosix 1745, following the death of the former Empereur Nathanaël.
Reign
Belle thought she has to support her spouse in all of his governmental tasks, so she is the spiritual mother of many of Steves decisions as they often talked about politics. She was known as a very benevolent person, resulting from her education, and often were out to help the poor and needy. This and her mainly civil agitation made her and the Sacrecouronne family extraordinarly popular as the people had the feeling to be governed by someone similar and not a decadent and arrogant noble family.
Death
In the second half of the year 1754, Belle got sick. No doctor was able to find out which sickness she had as the symptoms were never seen before. In the early morning of Neigouze 17th, imperial doctor de La Fontaine informed the Empereur of the wish of Belle to be brought into the gardens to be surrounded by her favourite flowers. Steve wanted to order to follow her wish, but was eventually convinced by the doctor that this would cause too much pain for Belle. Steve then ordered to "bring the garden here" and for a day the imperial bedroom became a wonderfully arranged flower paradise. Steve went to her bed and ensured his eternal love for her, soon before she died in his arms.
Titles, styles, honours and arms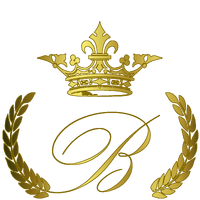 Titles and styles
29 Germois 1720 – 17 Neigouze 1754: Her Royal Highness Princess Belle of Cantoras
29 Germois 1742 – 17 Neigouze 1754: Sa Majesté Impériale l'Impératrice de Castaire
Full Title as Impératrice de Castaire
Sa Majesté Impériale Belle Sophie, par la Grâce de Cadriel,
Impératrice de Castaire et Reine de Chastain,
Duchesse de Lucrécy,
Princess of Cantoras
Honours
Empire of Castaire

Ordre des Roses: Dame Grand-Croix (1742)
Orde de Faucon Or: Dame Grand-Croix (1742)

Kingdom of Chastain

Imperial Family Order of Nathanaël I: Dame Grand-Croix (1742)
| | | |
| --- | --- | --- |
| | | |
| Ordre des Roses | Ordre du Faucon Or | Ordre de l'Empereur Nathanaël I |
Arms
| | |
| --- | --- |
| Imperial Monogram of Belle Sophie | Coat of Arms of the Sacrecouronne Dynasty |
Equipments & Mounts
Equipment

Mounts

Couronne de la Croix Noire

a tiara made of darkened platinum showing the imperial cross of Castaire, intertwined by several floral patterns, this tiara was a wedding present from Steve

Horse Crescent Blossom

her favourite horse, a gray mare without any flaws; currently housed in the imperial stables at Palais Castaire
Gallery
Trivia
Her favourite flowers are dark-red lilies, which originate from the Val de Violaine, the valley in which Lucrécy lies.
Her name means "beauty" in Castairien. Thus, her charming appearance and demeanor seem predestined.
See also
Predecessor
Title
Successor

--

Princess of Cantoras
29nth Germois 1720 - 17th Neigouze 1754
Lukrezia
as Princesse Impériale

Louise

Impératrice de Castaire
29th Germois 1742 - 17th Neigouze 1754
--