Jurassic World: Dominion Dominates Fandom Wikis - The Loop
Play Sound
Princesse Impériale

Affiliation

Dynasty and Family

House
House Sacrecouronne
Father
Stéphane IV
Mother
Belle
Born
25th Recoluit 1743
Religion
Cadrielism
Lukrezia (full name: Lukrezia Céleste Sophie Sacrecouronne, born 25 Recoluit 1743) is the Princesse Impériale of the Castairian Empire. She is the daughter of Empereur Stéphane IV and Impératrice Belle and as their firstborn child, the heiress to the Castairian Throne.
Appearance
Lukrezia is a 1,59 m/5'3" tall young woman with light rose shoulder-length slightly curled hair and heterochromatic eyes in violet and pink irides. As her favourite colour for sure is rose, her formal dress is a light pink gown decorated with sterling silver rose applications made of silk. Additionally, she often wears a small silver tiara decorated with floral patterns.
Early Life
Lukrezia was born on 25th Recoluit 1743 in Palais Castaire and was baptised one day later in a glorious ceremony in the Chapelle Impériale.
Education
Lukrezias education fell into the task of Alberich, who also educated her father and his brother, thus her uncle, Michel. She got a comprehensive education, embracing the basics of politics, courtly manner, imperial demeanour as well as history, a basic understanding of military and intelligence (though it was uncertain how a woman should lead the armies later) and furthermore lessons in the cadrielistic faith. It is to be said that her whole education focused rather on statesmanlike and artistic subjects than on military and (aggressive) foreign politics. This was a wish by Belle, who don't wanted her daughter to see war as a means to an end as her grandfather Nathanaël II did, so the young princess became a very intelligent and diplomatic heiress.
Nonetheless, her father Stéphane insisted her being taught the basics of military leadership, and Lukrezia was an eager learner and wanted to make her father proud. That led to her education being extended to military matters as well, teaching her the administration and logistics of warfare, but also tactics and strategies. While she wasn't interested in these topics very much, she still made quite a good stand in these. Stéphane took it onto his personal responsibility to teach Lukrezia fencing and shooting, but she isn't really good at it.
Aside from the court and all its traditions, her parents often took her with them on many occasions like state visits and holidays. One of these is especially important for Lukrezia, as it showed her how important it is to also get in touch with the normal people. The young family was visiting the small village of Boisville in central Castaire when Lukrezia was 7 years old. Boisville is usually known for it's sturdy wood. It is a rather poor village, wealth hasn't found it's way there, but the people live a happy, but exhausting life with many deprivations. The family was accomodated in a nearby mansion, but one evening, Lukrezia got away and visited the village on her own, ending up in front of the local bakery. The baker put fresh loafs in his market stand, and Lukrezia got herself a small bun, sat down under a tree and ate the pastry. A young boy ran down the street, and hit her hand, grabbing the bun and running on. She got up and started to follow him, but her dress hindered her so much that she lost him after some meters. Exhausted, hungry and frustrated, she walked down to street to get back to the mansion. On her way, she saw a shadow hiding behind a house and decided to follow it. Behind the house, she found the boy from before entering a small hole in the basement and followed him inside. When she entered, he was shocked that someone found his secret hideout. It was a rather cozy place with a fireplace cracking and some fur rugs and blankets arranged for a sleeping spot. When he realized she was following him he frightened. She told him he has nothing to fear and asked him why he was hiding here.
Princesse Impériale
As Lukrezia is the Heiress to the Castairian Throne, she has to learn many things about leading a whole state. Her education involves all the important areas of governance and of course the suavity in attendance of the Imperial Court. Since her mothers death in 1754, she took several courtly duties and tries to help her father where she can. As another fatherly figure, Jomes supports her in her tasks and often has long talks about the reign of such an enormous realm as Castaire with her. She is often in doubt if she can lead the nation once, making her a bit insecure. As she has to follow in the footsteps of one of the most beloved ruling couples Castaire ever saw, this feeling is increasingly pressuring her the older she becomes.
Titles, styles, honours and arms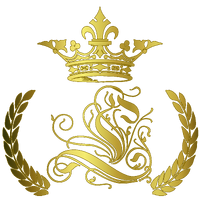 Titles and styles
25 Recoluit 1743 – ...: Her Imperial Highness Princesse Lukrezia de Castaire
Full Title as Princesse Impériale
Her Imperial Highness Lukrezia, Princesse Impériale of Castaire and Princesse of Chastain, Princess of Cantoras
Presumed Full Title as Impératrice de Castaire
Her Imperial Majesty Lukrezia The Second, by the Grace of Cadriel, Impératrice de Castaire and Reine de Chastain, Princess[1] of Cantoras, Defender of True Faith
[1] it is possible to gain the title Queen of Cantoras, if Fabius III dies without an heir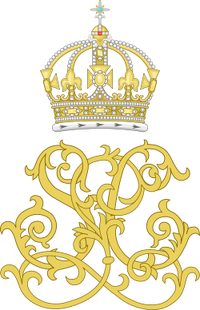 Honours
See also
Predecessor
Title
Successor

--

Princesse Impériale
since 25th Recoluit 1743
--