Princesse Impériale

Affiliation

Dynasty and Family

House
House Sacrecouronne
Father
Stéphane IV
Mother
Belle
Born
25th Recoluit 1743
Religion
Cadrielism
Lukrezia (full name: Lukrezia Céleste Sophie Sacrecouronne, born 25 Recoluit 1743) is the Princesse Impériale of the Castairian Empire. She is the daughter of Empereur Stéphane IV and Impératrice Belle and as their firstborn child, the heiress to the Castairian Throne.
Appearance
Lukrezia is a 1,59 m/5'3" tall young woman with light rose shoulder-length slightly curled hair and heterochromatic eyes in violet and pink irides. As her favourite colour for sure is rose, her formal dress is a light pink gown decorated with sterling silver rose applications made of silk. Additionally, she often wears a small silver tiara.
Early Life
Lukrezia was born on 25th Recoluit 1743 in Palais Castaire and was baptised one day later in a glorious ceremony in the Chapelle Impériale.
Education
Lukrezias education fell into the task of Alberich, who also educated her father and his brother, thus her uncle, Michel. She got a comprehensive education, embracing the basics of politics, courtly manner, imperial demeanour as well as history, a basic understanding of military and intelligence (though it was uncertain how a woman should lead the armies later) and furthermore lessons in the cadrielistic faith. It is to be said that her whole education focused merely on statesmanlike and artistic subjects than on military and (aggressive) foreign politics. This was a wish by Belle, who don't wanted her daughter to see war as a means to an end as her grandfather Nathanaël II did, so the young princess became a very intelligent and diplomatic heiress.
Princesse Impériale
As Lukrezia is the Heiress of the Castairian Throne, she has to learn many things about leading a whole state. Her education involves all the important areas of governance and of course the suavity in attendance of the Imperial Court. Her father gave some of the courtly tasks to Lukrezia, for example the organization of official receptions of foreign dignitaries and the accordance to the protocol. She became the overall known and venerable representative of her father.
Titles, styles, honours and arms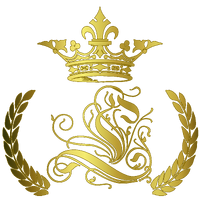 Titles and styles
25 Recoluit 1743 – ...: Her Imperial Highness Princesse Lukrezia de Castaire
Full Title as Princesse Impériale
Her Imperial Highness Lukrezia, Princesse Impériale of Castaire and Princesse of Chastain, Princess of Cantoras
Presumed Full Title as Impératrice de Castaire
Her Imperial Majesty Lukrezia The Second, by the Grace of Cadriel, Impératrice de Castaire and Reine de Chastain, Princess[1] of Cantoras, Defender of True Faith
[1] it is possible to gain the title Queen of Cantoras, if Fabius III dies without an heir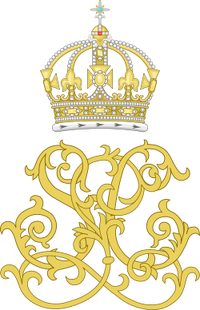 Honours
See also
Predecessor
Title
Successor

--

Princesse Impériale
since 25th Recoluit 1743
--